OZICAR Formula Vee Season 1 has been run and won by Texense FitzSty Motorsport's Cameron Dance who added yet another Title to his cabinet taking the series overall win from real life Vee racer Lee Partridge in 2nd overall and also soon to be real life Vee racer Sean McKenzie in 3rd, who has just purchased a real Formula vee to go with his virtual one.
Forty six drivers did at least one round including a few professional drivers like Chaz Mostert, Joshua Burdon and Jake Kostecki and grids averaged around thirty to thirty five cars including thirty at last nights drama filled Season 1 Final which saw the series top three all have spins but it didn't effect the points overall.
The Vee's were true to their real life counterparts producing six different race winners from twelve races with wins going to Cameron Dance 5, Chris Noble 2, Alex McKellar 1, Lee Partridge 1, Stuart Crawford 1 and Daniel Hetterscheid 1.
And twelve different drivers stood on top of the podium at some point ,Cameron Dance 6, Daniel Hetterscheid 3, Martin Turner 3, Alex McKellar 3, Chris Noble 3, Alex John 1, Sean McKenzie 1, Jon Scholtz 2, Chaz Mostert 2, Mikey Harland 1, Lee Partridge 2 and Kirk Broadhurst 1
In the Road To 2K points Lee Partridge took the win from Denis Hancock in 2nd and Paul Jackson in 3rd who also took out 3rd in the Teams overall with Aiden Schultz. Notable mentions to Max Donnelly in 4th and Jackie Chalmers in 5th racing all the way from Scotland.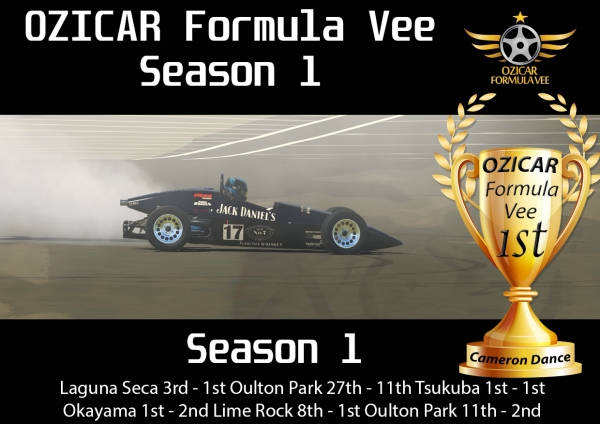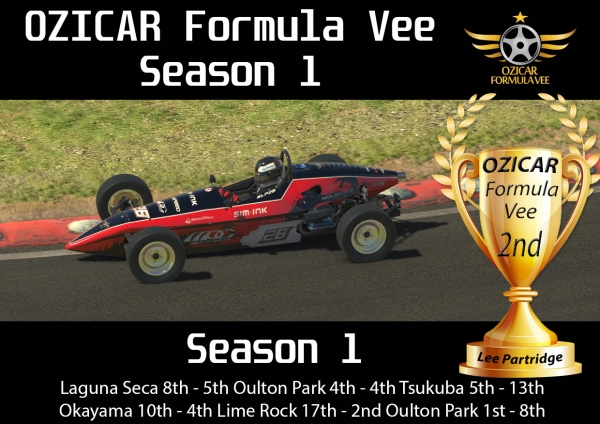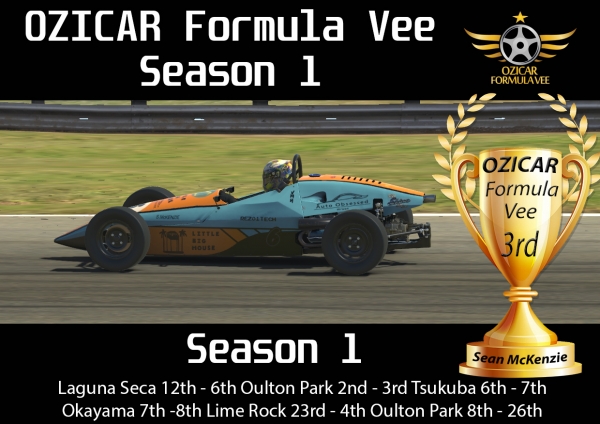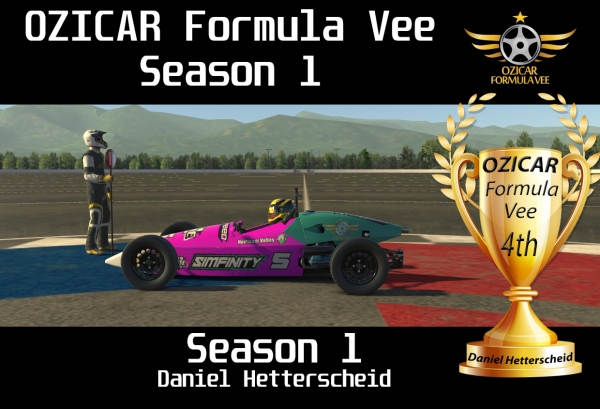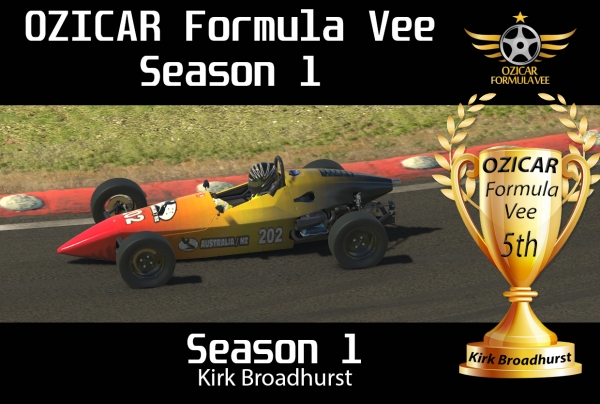 The team battle went down to the final race with the Locked on Lads Interviews Nathan Verney and Vic Bentveltzen going into the final round with a narrow lead but lady luck put the Chicken Up Cars back into the lead by just five points going into the final half an hour race and despite some more luck Martin Turner and Mitch Dean held on to win by just two points over the Locked on Lads Interviews Team.
Season 2 kicks off next week with thirty cars already entered including a few more real life racer like National Vee Champion Ryan Simpson and others the racing will only get better!
Well done to all the drivers for a great Season 1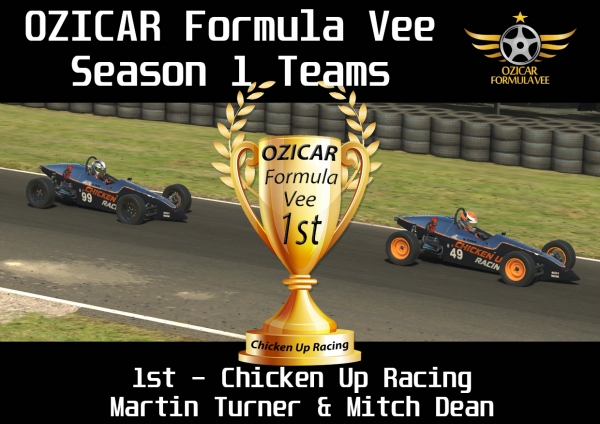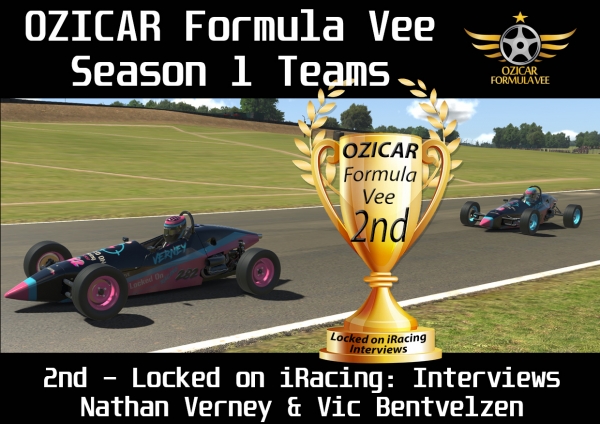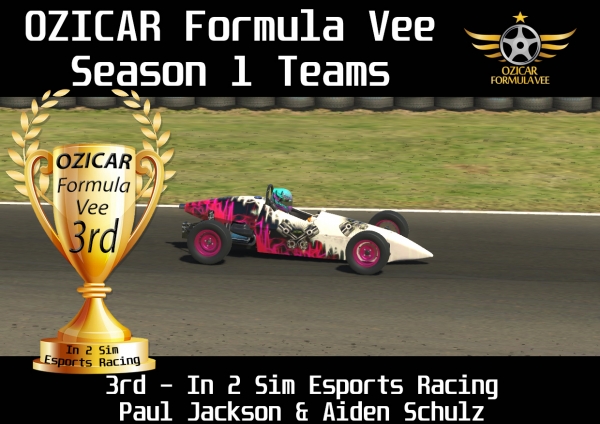 << Back to News